How the Digital Age Revived The Little Mermaid Series
In 1992, Disney released a brilliant
animated series
based on their beloved
The Little Mermaid
movie. The series took place about a year before the movie and expanded on the geography and lifestyles of the merfolk in the underwater kingdom of Atlantica. It had memorable songs, decent animation, and clever stories.
Ariel
was as open-minded and loving as ever, helping all sorts of outcasts in her kingdom who thought that they would never find friendship or love. The Little Mermaid animated series is one of the best
mermaid princess
shows I have ever seen, matched only by
Dyesebel
. It's not surprising that older fans of the show often wondered what happened to it until recently. Unlike the movie, the series never received a proper DVD release. Only specific episodes of it could be found on Disney Princess VHS or DVD sets, usually alongside an episode of the
Aladdin series
that featured Princess Jasmine. Though The Little Mermaid series had a brief syndicated run on ToonDisney, it disappeared without a trace soon after.
Disney's first DVD releases were experimental. They were cautious about whether or not the new medium would last, so they released limited editions of a handful of their most popular movies. When those took off, they created the Platinum Editions of their films, expensive box sets containing a treasure trove of bonus features. These editions were likely expensive to make, so they only did them for movies that they knew would sell. Box sets for their more obscure television shows took a back seat, since those were less likely to generate a profit. Around 2005, Disney experimented with some very cheaply made Disney Princess DVDs to see if they could sell products off the Disney Princess brand alone. Among them were Sing Along DVDs, party planning DVDs, and story DVDs. The
Princess Stories
sets contained individual episodes of the Little Mermaid and Aladdin series just like the VHS tapes they released in the '90s. Unfortunately, these DVDs were so poorly designed that they didn't make enough of a profit to warrant releasing a full box set of the series.
Then, in 2008, Disney made a move that dashed any hope fans of the series had for an official release.
Ariel's Beginning
, the prequel to
The Little Mermaid
, contradicted many of the original characters and stories from in the animated series. Like the show,
Ariel's Beginning
took place one year before the events of
The Little Mermaid
, but the personalities of Flounder, Sebastian, and King Triton were vastly altered. Recurring characters from the series such as Urchin and Pearl were nowhere to be seen, and a forgettable mermaid governess who was never mentioned in the series was sloppily tacked in as the prequel's main villain. It also completely changed the timeline of how Ariel met Flounder as well as the ages and roles of her sisters. It wouldn't have done the company any good to release the series at the same time that they were trying to promote something that would contradict it so heavily.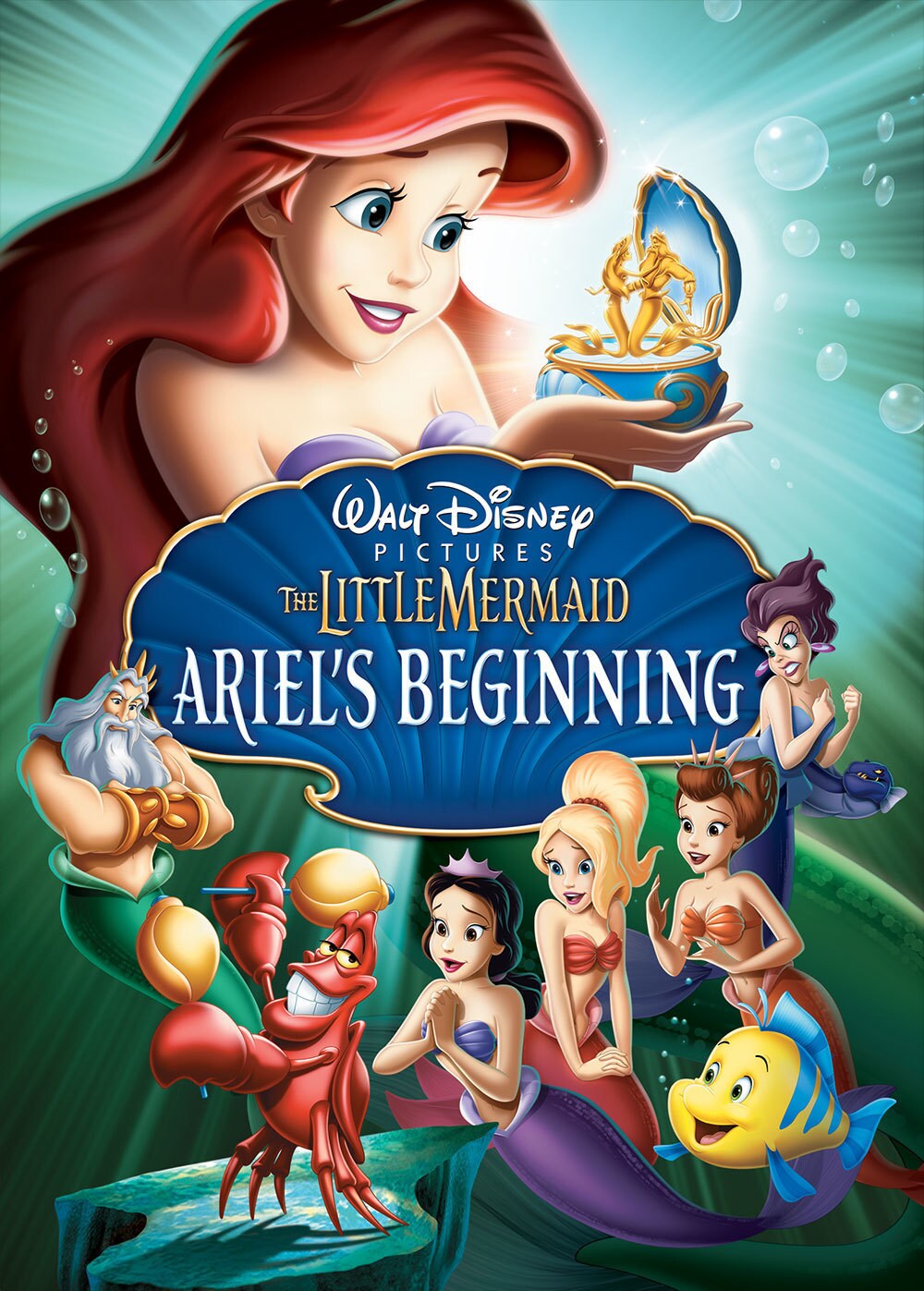 Since the prequel was released, the way that people watch media has changed. The Netflix generation kicked off a new era of digital streaming. This costs very little for Disney because they no longer have to put money or resources toward fancy packages or bonus features. As a result, more content than ever is available on their official
streaming sites
as well as their new
DisneyNOW app
. Once Disney streamlined all their sites to make sure everyone using them had a cable account, they gave themselves collateral to ensure that they were still profiting from the streams. With their
plans for their own version
of Netflix in the works, they will to profit even more with minimal effort on their part. As of right now
The Little Mermaid series is available to stream in full
on the Disney Junior website and DisneyNOW app to be introduced to a new generation of mermaid lovers.
The Little Mermaid series is perfect for today's youth because it encourages diversity. Ariel befriends an orphan merman who steals to survive, a deaf mermaid who dreams of singing like Ariel, a sea monster with no friends, a wizard fish who is harassed by the rest of his kind, a baby killer whale and many others. It teaches that you are capable and worthy of being loved no matter who you are or where you come from. The series successfully foreshadows the movie in which Ariel finds love in the human world despite not fitting in due to being from the sea and losing her voice. The the lackluster prequel
Ariel's Beginning
exceeded the series in animation quality but failed to live up to the series in just about every other aspect, especially heart. I look forward to seeing new generations enjoy The Little Mermaid series for years to come.